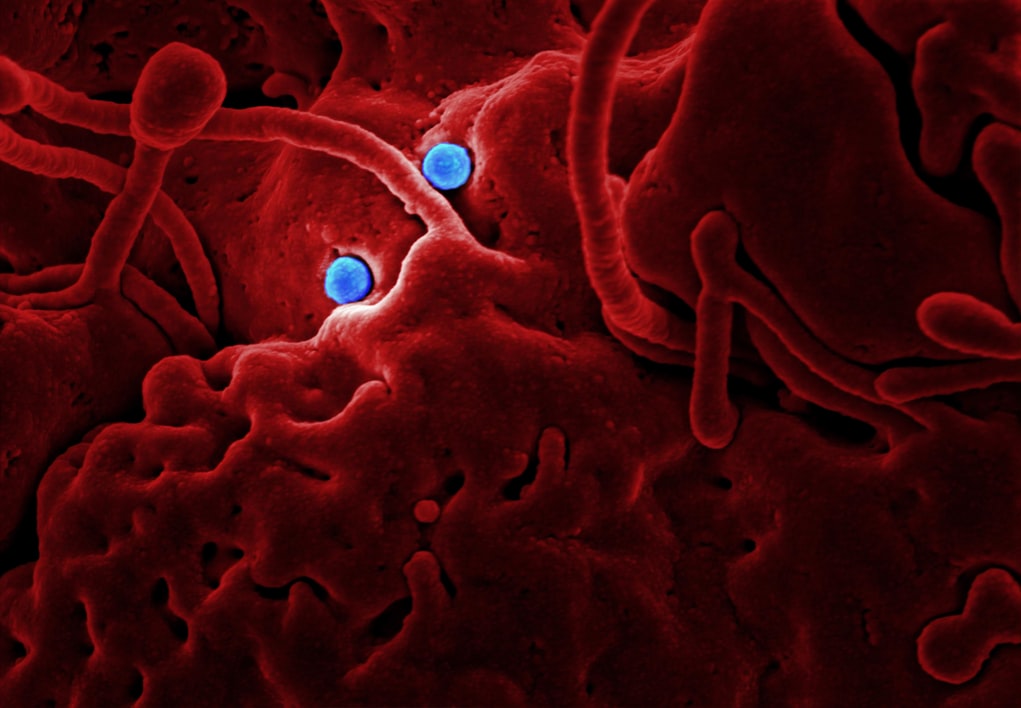 Awareness
VIRUSES- THE KINGDOM OF THE NON-LIVING.
Content Courtesy Vivek Vasudevan
Viruses have a notoriety of being a contagion- the cause of global outbreaks of pandemics and deaths such as Ebola in 2014, H1N1 in 2009, Spanish flu in 1918, HIV, Polio, Smallpox, and now COVID-19. Viruses teeter on the boundaries of living and non-living like the Hollywood zombies. Who are these 'agent smith' in the 'matrix' of life?

While thinking about the viruses, all our complex understandings in biology halts at a point and forces us to go back to the fundamental concepts of life. Earth is just like any other planet in the universe's vastness. As we all know, at some point, it got infected with an organic process: Life. Arguably within itself.
For decades in the advancement of modern biology, we have excluded viruses from the 'tree of life'. Evolutionarily we have three large domains of life forms - Eukaryota, Bacteria and Archaea. No one in these three groups has any evolutionary evidence of being an ancestor to the others. Yet, they share certain features with the others. Viruses could be that fundamental link in the story of life, ignored, and treated like poisonous chemicals for a century by the biological sciences.

Viruses are the simplest of all assemblies that can hack a living cell at the molecular level. We now have a very good understanding of what is going on inside the cell. Let's consider different unicellular organisms characterised such as bacteria and archaea. They all need some kind of metabolism, or making energy from food. They have an innate capacity for reproduction. Viruses do not do any such things.

Viruses are just a strand of genetic material in a protein coat. There is no cell membrane, no cellular organelles such as ribosomes, mitochondria, lysosomes, Golgi complexes that characterise the living organisms. Yet viruses have a strategy to enter a living cell and hijack its entire machinery to make more copies of virion - the core genetic material and the protein coat. The main function of a virion is to deliver its genome into the host cell. If the Genetic expression of Eukaryotic cell is a novel like war and peace, then for the viral genome it's a haiku poem or a twitter message. The transcription and translation of the genome to get the basic assembly of the virus, which is copies of the DNA/RNA and the protein coat.

We group viruses using various criteria such as size and shape, chemical composition and structure of the genome, and mode of replication. Based on these shared characters, viruses have different hierarchical levels of order, family, subfamily, genus and species just like in the other six kingdoms in biology such as Plantae, Animalia, Fungi.
We are now familiar with over 30,000 different virus isolates. They grouped to around 3,600 species, in 164 genera and 71 families. Morphology is the basis of this vast grouping. Which means a virus family may comprise members who infect only animals, or plants, or some just only the bacteria. And some families may contain viruses that replicate in multiple hosts. However, the genome structure and mode of replication is the basis of modern-day classification and naming of viruses. That means we can classify viruses as DNA viruses and RNA viruses in a broader sense.