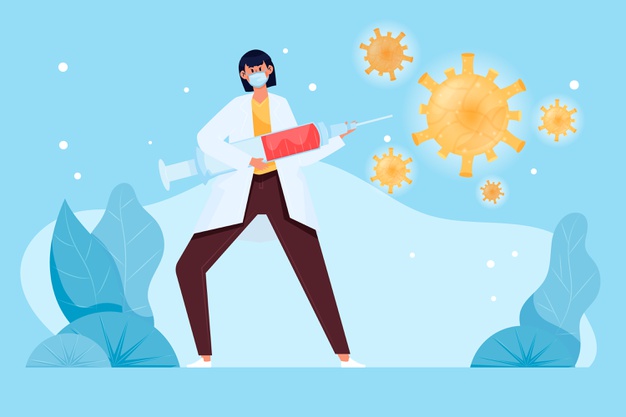 Awareness
SURVIVAL IS WHEN WE TURN OUR WOUNDS INTO WISDOM.
Content Courtesy Vivek Vasudevan
Our fight against a virus is a cat-and-mouse game. It's unnecessary to fix one in the cat's role and the other running for its life. virology's most games are about starting ahead of viruses. Regarding COVID19, we human have missed a few great opportunities to keep the virus at bay before it started chasing us all over the world.
First of such a chance was the outbreak of SARS CoV1 in 2003. After that incident hundreds of scientific studies conducted by individual scientists and universities, especially in China and Hong Kong, signalling a global corona outbreak. And bolstering all those warnings, another outbreak of coronavirus emerged in Saudi Arabia; Middle East Respiratory Syndrome (MERS), with a mortality rate of 35%. Even the Hollywood came up with a detailed story of a fictional coronavirus outbreak.
However, prominent health organisations couldn't investigate and find the exact source of viruses. With SARS there were unconfirmed reports of virus spillover from bats to civet cats and for MERS it is still an unsolved mystery. Whether the virus reached human from bats through camels? No one is so sure.
Since SARS-CoV-1 and MERS, scientists have been warning of the possibility for long-term affliction by coronaviruses. The advice was to design a broad-spectrum of antiviral drugs and vaccines against the viral cluster. Such a therapeutic discovery is yet to come.
Let's move on to the next big question, seldom asked, as we are fighting a war against a new viral pandemic. Why the epicentre of these new viral outbreaks are always on the earths biodiversity hotspots? Ebola originated in a village deep in the forest of Gabon and as we know, everyone points at a wild meat market in Wuhan as the source of COVID19 outbreak.
After the emergence of these diseases, people are considering forests and wildlife as a source of new deadly viruses. But the scientific community has been pouring the publications with proofs that the massive destruction of biodiversity is the reason for these spillovers of viruses to human.
Author of the book, David Quammen, wrote in an article. "We destroy the ecosystems, and we set viruses crumble and let loose from their natural hosts. When it happens, they need a new host. Obviously, we are it." Despite these warning we set the Amazon forest on fire. Millions of squire kilometres of forest disappeared on the biodiversity hotspots in Latin America, Africa and Asia. We replaced biodiversity with oil palms, soybeans and cattle.
The zoonotic diseases, one that transmit from animals to human, such as Zika, Nipah, CoVs, Ebola emerge because of the environmental depletion and massive human intervention in the ecosystem. Viruses do not restrict to species barriers. If we don't learn from the lessons and adopt an ecosystem approach over our economic ambitions, COVID19 is just the tip of an iceberg.