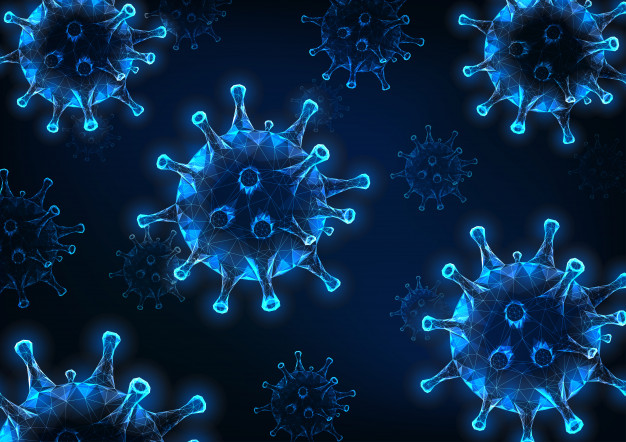 Awareness
VIRAL INFECTION AT A GLANCE
Content Courtesy Vivek Vasudevan
Thinking from the perspective of a micro-organism, the human body is a highly protected territory. Trillions of highly guarded, well-bordered cells arranged in specialised tissues and organs. The first line of defence for these microbes are the cell membranes, offering a tough time through uncompromising surveillance.
Every successful virus has to overcome multiple barriers. A virus initially invades a cell and multiply, then viruses move from cell-to-cell, creating thousands of copies of the viruses. They invade specific tissues. Ultimately, infecting multiple tissues and organs of the body. Transmitting from individual to individual, they invade the whole species to which the infected individual belong. And again the virus waits for an opportunity to crossover from this species to the next.
In the whole process, the virus works like a spy in an espionage movie. These under-supplied enemies won't present themselves like a Mongolian warrior on a murderous invasion spree. However, the mode of transmission varies according to the virus type. The ability of the viruses to use and manipulate the host cell defines the effectiveness of viral infections.
As the number of COVID19 cases crossed eight lakh people worldwide, let's try to understand how it transmits so easily. The researchers worldwide have come up with infection statistics that reveal that the new version of virus spreads much more quickly than its predecessor Severe Acute Respiratory Syndrome (SARS).
Generally, the viral entry of coronaviruses depend on a fine interplay between the virion, or the virus outside the host body, and the host cell. The spike protein has a dual role to play during the entry of the virus into the cell. Spike protein mediates the nucleocapsid and receptor to bind and then fuses with the cell membrane.
Coronaviruses use 'spike' protein to infect a host cell. A specific cell enzyme activates the spike protein to attach with the ACE2, or Angiotensin-Converting Enzyme 2 receptors in the cell membrane. Genomic analysis suggests that the spike protein of SARS-CoV-2 is more advanced than that of SARS-CoV-1. Initial studies show that an enzyme called FURIN present in the cell membrane activates the SARS-CoV-2 spike protein. A well-known Texas group's laboratory experiments show that the spike protein attaches to the human ACE2 receptors ten times more tightly than the SARS virus.
The virus then makes its entry into the cell. The antigen presentation cell (ACP) recognising the invader is the next checkpoint against anti-viral immunity of the body. ACP stimulates the body's immunity and produces virus-specific B and T cells. ARDS, or acute respiratory syndrome, is the main reason for COVID19 deaths. It is a condition because of excessive and uncontrolled release of an inflammatory substance known as cytokines, or cytokine storm, as a response to the virus.