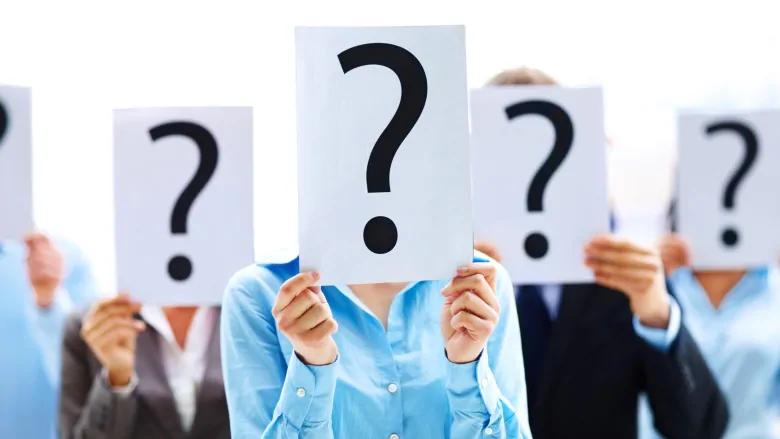 Career
Why is personal branding important for a successful career growth?
Believe it or not, everyone has a personal brand – an extremely important aspect affecting ones reputation, identity and career in the modern world. Branding is not just about marketing business; it is equally vital in our life. Whether you want to get the dream job, ambitious about a startup, or looking to expand your business, personal branding plays an eminent role in presenting your professional attributes to others.
When you send a friend's request to someone on social media or send a job application to the HR/recruiter of a reputed company, they all look for more information about you across different social media platforms – LinkedIn, Facebook, Twitter, Instagram, etc. Most employers conduct an indepth search about the applicants on Google.
Your activities on social media and across the web reflect the type of person you are. Whatever you post on your timeline or share with others, provides an understanding about your personality, interests, thoughts, core values, and so on. If you have never heard about personal branding before, this guide will provide a clear understanding alongside some strategies to go right when creating your brand.
What is personal branding?
Personal Branding is the strategy involving 'conscious and intentional efforts' to develop and improvise the public reputation of an individual through different modes of communication by 'elevating the credibility', creating clarified differentiation from the competition to present an authoritative position of the concerned person in the industry.
In other words, personal branding involves a tactical approach and a series of continual efforts to improve or establish a decent reputation both online and offline especially in the career domain. In the words of Jeffrey P. Bezos, founder, CEO, and president of Amazon.com, "Your brand is what people say about you when you're not in the room". (As published in Forbes.com)
Strategies to build your personal brand
There is so much information on the web on personal branding giving the idea of how it can help in career growth, find opportunities, online reputation management, and so on. But, how to build a personal brand? Herein are some effective ways to work on your personal branding depending on your career goals, interests, vision, etc.
Identify and evaluate your brand assets
Even before you start implementing personal branding strategies, it is important to understand and scale your brand assets. Conduct an estimation of your existing branding assets (changes with passing time as you gain more experience or achievements).
Academic records and credentials: These include the specialization where you have acquired sufficient knowledge to move ahead in career path. Any award, certification, or training, performance in a volunteering program, also form an integral part of your brand assets.
Interests and skillsets: Immediate next to the academic scores, skill=sets acquired in any specific industry, interest in a specific profession relevant to your knowledge base are the key brand assets.
Set your branding goals and objectives
Once you have identified your brand assets, it is time to focus on the branding goals. Whether you are writing a profile headline on any online job portal or want to define the career objectives on your CV, be clear and concise when explaining your goals. Mention what you want to become as a professional, state your area of expertise, etc.
Define your brand personality
The characteristics and personality are also part of your personal brand. Whether you want to keep a humorous and adventurous approach or want to bequeath a serious professional attitude at work also matters a lot for the recruiters.
Convey your brand message
Your brand message forms an eminent part to communicate with your audience. The message should be precise and brief while stating the advice, and offering you want to express to the industry veterans, employers, etc.
Identifying your target audience
Your personal brand does not appeal to everyone. When building your rapport as a professional, target the efforts towards the clients, employers, or network within a specific industry based on your career interests, credentials, and others. Recognizing the target audience eases the job of crafting your brand.
Based on the audience, here are certain points to identify-
The client's aspirations, goals, and expectations when working with someone
Their difficulties, challenges, competition, etc.
These aspects of the client's profile give you an understanding of whether you can address these requisites or overcome these obstacles.
Create and define your offer
Whether you are looking for a job, want to start a new B2B or anything else, there is always something you are trying to sell – a product, services or anything else. Without being too exaggerated, create a realistic offer you think the client or employer would find interesting.
Provide authentic information
Your personal brand should exactly show what you are and what you can do. Use your name exactly the same as it appears on your certificates and mark sheets. Always provide true information about your academic records, achievements, work experience, etc.
How does personal brand help in professional reputation management
When done correctly, your personal brand provides a meticulous idea of what you are capable of delivering as a professional. The authentic information from your credentials, past performances, contributions help to build reliability in the industry. The following are some eminent reasons why you need to work on your personal brand:
When you create social media profiles with exactly the same name, work history, credentials, photograph, and bio/ introduction, it helps to add credibility to your online presence. People trust you when they find accurate and complete information about you online.
Personal brand tells the story about 'your' expertise in the industry
The personal brand is much more than a mere CV articulating the qualifications, skills, and experiences with personal details. It is much more interesting when people get to know about the projects you have worked on, the achievements throughout different phases of your career, different experiences you had during the student life or as an intern, etc.
In other words, the personal branding gives in-depth understanding developing a story around your leadership qualities that people take keen interest to learn more.
Grow a strong professional network
Whether you have established a brand presence on major social media websites such as LinkedIn or offline, it becomes easy to connect with the key personalities from the similar industry. Having entrepreneurs, employers, HR recruiters and experts in the network opens an array of opportunities to explore in the future.
Get prospective career opportunities
A strategic approach in building and promoting your personal brand bestows an advantage over others to attract more promising career opportunities. Personal branding when done correctly positions you as a leader and influencer and much ahead of others in the competition.
Final thoughts
When you establish your personal brand, people get a clear idea of what you can do. They can judge your strength in the career field getting more comfortable when choosing you over others for a specific job role. The recruiters are more confident about assigning the tasks and responsibilities to a person who has a proven track record of performances, successful project completion history, and above all an identity in the industry.